Cornerstone Kids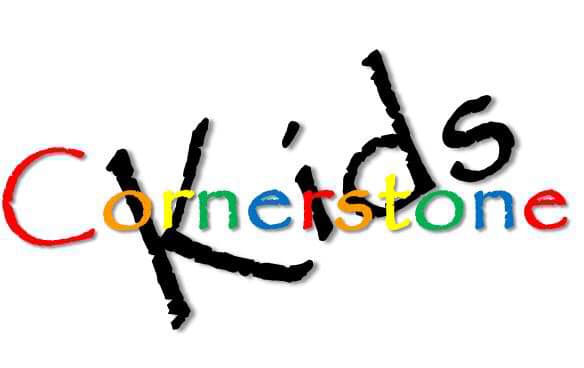 Welcome! We have such a wonderful group of kids at Cornerstone. We love to see them worshipping Jesus and learning their Bible verses.
Our group of spunky volunteers engage each and every child that comes to church on Sundays and Wednesdays. We offer Sunday School at 9:30am on Sunday mornings for children ages Preschool through 5th grade. During the 10:30am service, we offer a fun "Jam Time" for children potty-trained through 5th grade. This class is full of music, singing and Bible lessons. It's a great way for your children to experience God.
Wednesday nights are a blast at Cornerstone! We start at 6:30pm, and have Bible lessons taught by volunteers. We like to do crafts that go along with our lessons, and if it's warm enough, we take our lessons outside.
We offer a safe space for you to bring your children to worship Jesus. Upon entering the glass doors to the left of the sanctuary, you will bring your children to the end of the hall and register them with one of our volunteers. After they have their attendance stickers, you are welcome to attend a Sunday School class or Worship Service. You will need to come pick your child up after services.
Children's Nursery
We offer nursery services for those families who have young children who might be too young for our Cornerstone Kids services. We provide childcare during the 9:15 Bible Studies and 10:30am Worship services on Sunday mornings. Please bring any snacks, bottles or diapers your child might need during the morning. We also ask that you let our volunteers know of any allergies your child may have or if they have a particular toy they like to play with. We want to make them feel loved and special while they are in our care.